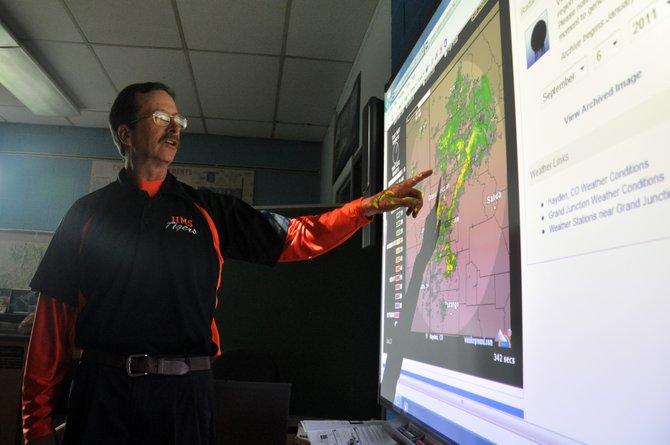 Hayden Secondary Schools science teacher Greg Richards quizzes his class Tuesday about weather patterns as he monitors thunderstorms on a Smart Board using Doppler radar. Every classroom in Hayden has one of the interactive whiteboards.
Stories this photo appears in:

Six years ago, James Earley wasn't ready to claim that the Hayden School District had technology that could match or surpass many other school districts on the Western Slope. But in the Hayden High School computer lab last week, the district's technology director was comfortable making that declaration.