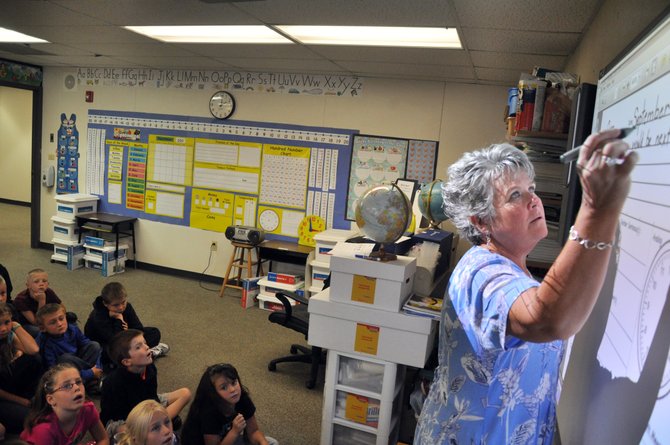 Hayden Valley Elementary School teacher Kathy Deepe uses a Smart Board on Sept. 6 during the first day of classes in Hayden. The boards are one of several new pieces of technology that were introduced in the school district this year.
Stories this photo appears in:

Six years ago, James Earley wasn't ready to claim that the Hayden School District had technology that could match or surpass many other school districts on the Western Slope. But in the Hayden High School computer lab last week, the district's technology director was comfortable making that declaration.