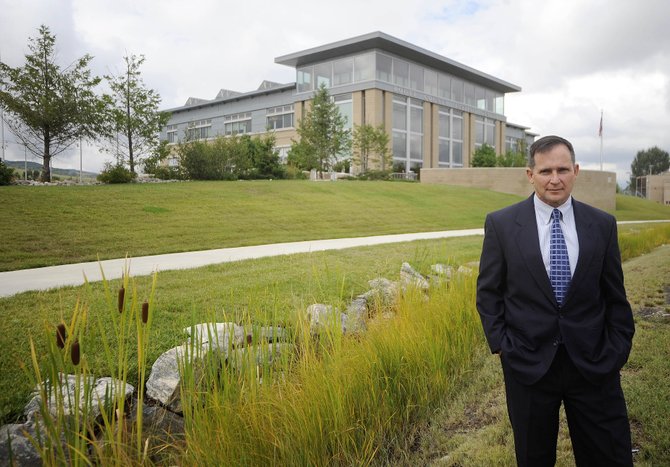 Hadyen resident Brett Barkey is one of several Routt County residents who put their lives on hold and chose to serve after the Sept. 11, 2001, terrorist attacks. 10 years later Barkey has returned to civilian life and has started his new job as assistant district attorney for the 14th Judicial District.
Stories this photo appears in:

Attacks led to 10 years of sacrifice
Looking through night-vision goggles at a rocket-propelled grenade headed in his direction, it was clear to Brett Barkey that his life had changed drastically since Sept. 11, 2001. Life's detour for Barkey began shortly after the terrorist attacks a decade ago. Two months later, Barkey returned to active duty with the U.S. Marines.
September 10, 2011 9:27 p.m.