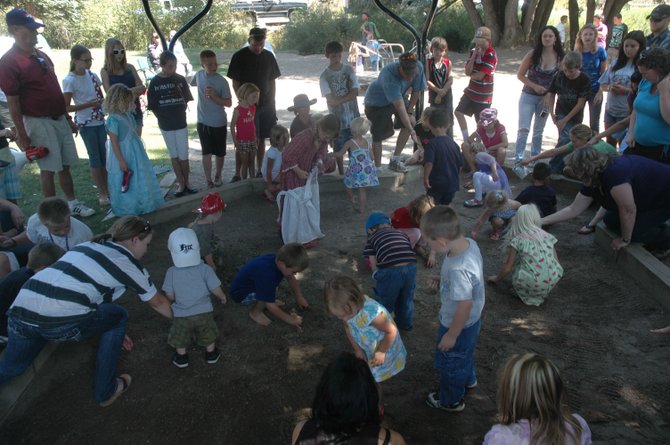 A group of children dig for quarters, 50-cent pieces and dollar coins during an activity Monday afternoon at Decker Park. It was one of several activities taking place during Oak Creek's annual Labor Day weekend celebration.
Stories this photo appears in:

After digging for change in the dirt at Decker Park on Monday during Oak Creek's Labor Day festivities, 4-year-old Kelsey Bryant emerged with $8.75 in coins. She was one of several children who participated in the game, just one of many weekend activities that honored the South Routt town's mining heritage.
September 5, 2011 6:31 p.m.