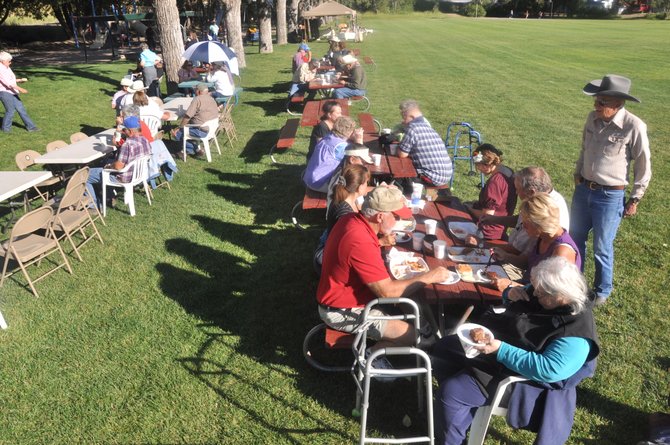 South Routt community members enjoy a picnic Sunday at Oak Creek's Decker Park.
Stories this photo appears in:

Town hosts Labor Day barbecue
In an open field in Oak Creek's Decker Park, Paul and Ellen Bonnifield did something they try to do every Labor Day weekend. They danced. The Bonnifields and about 40 other South Routt community members gathered at Decker Park on Sunday night for a barbecue hosted by the Historical Society of Oak Creek and Phippsburg.