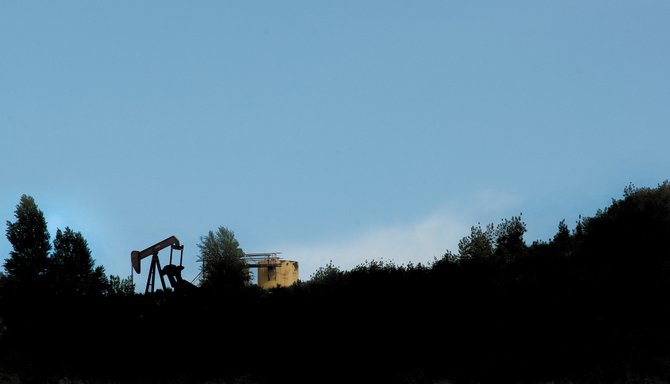 Oil extraction equipment is silhouetted on a ridge line that runs alongside U.S. Highway 40 just outside of Milner in western Routt County in 2008. Interest in energy exploration in Routt County has been growing since February 2010, when a well drilled into the Niobrara shale beneath Weld County just south of the Wyoming border began producing 1,000 barrels of light sweet crude in its first day of operation.

Stories this photo appears in:

A county planner who analyzes applications for oil and gas drilling permits said that interest has picked up in 2011 compared with 2010 but that it's difficult to predict how much of that interest will turn into drilling rigs.
By Tom Ross
September 2, 2011 10:35 a.m.