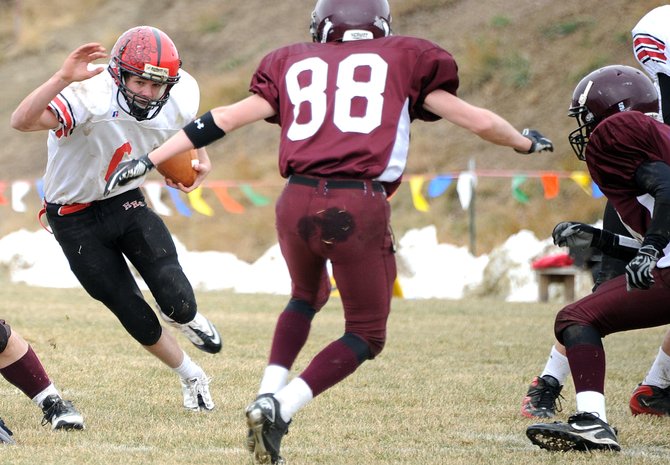 Haxtun junior running back Ryan Nelson cuts through the Soroco defense Saturday. The Bulldogs ran big and early on the Rams, racking up a big win in the 8-man cross-divisional football game.
Stories this photo appears in:

Haxtun scored on five of its first eight drives and its first three of the second half while literally running away with the game, 57-14. The loss ends Soroco's season.