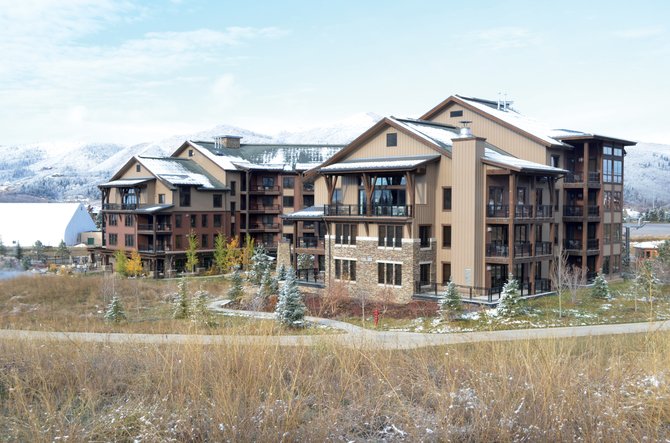 Construction on Trailhead Lodge began in 2007, and the first units closed in 2009. Fifty-eight condos remain unsold. The building cost $71 million to build and comprises 184,000 square feet.
Stories this photo appears in:
When foreclosure proceedings are complete Wednesday, the new owners of Trailhead Lodge intend to prepare to market the 58 unsold condominiums there for about half the price they were selling for in 2009.