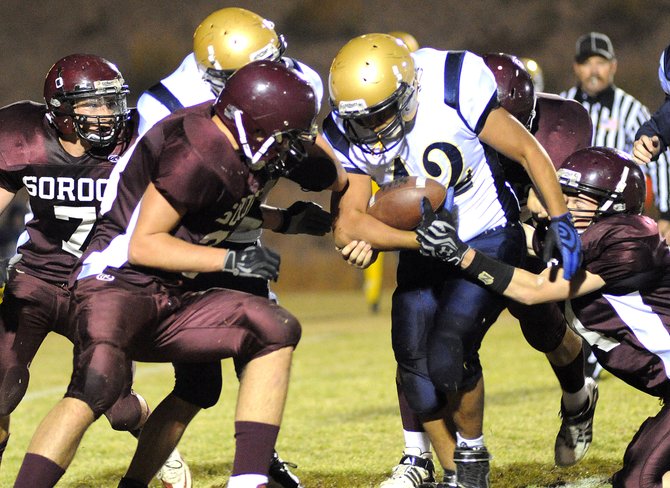 Soroco defenders swarmed to the ball last week against North Park and limited the Wildcats' running game. The Rams will have to be that effective again Saturday against Huxton if they're to advance into the Colorado 8-man playoffs. Soroco kicks off the home cross-divisional game at 1 p.m.
Stories this photo appears in:
Haxtun High School is closer to Kansas, Nebraska, Wyoming, Oklahoma, Texas, New Mexico and South Dakota than it is to Soroco, but Soroco High School football coach David Bruner said all that distance doesn't provide much of an obscuring effect.
October 27, 2011 11:10 p.m.