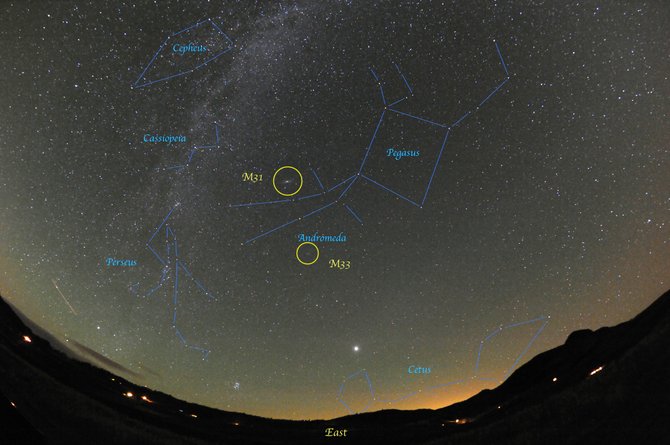 Three galaxies adorn our autumn skies, and all can be seen with the unaided eye on dark, clear nights. They are M31 (Andromeda Galaxy), M33 (Pinwheel Galaxy) and our own home galaxy, the Milky Way. Binoculars are best for exploring these distant vistas.
Stories this photo appears in:

One of my favorite times of year for sky-watching is early fall, when the nights are clear but not yet frigid. On moonless autumn evenings, one almost can see to infinity. In fact, the fall sky offers the opportunity to see the two most distant objects visible to the unaided human eye.
October 25, 2011 7:54 p.m.