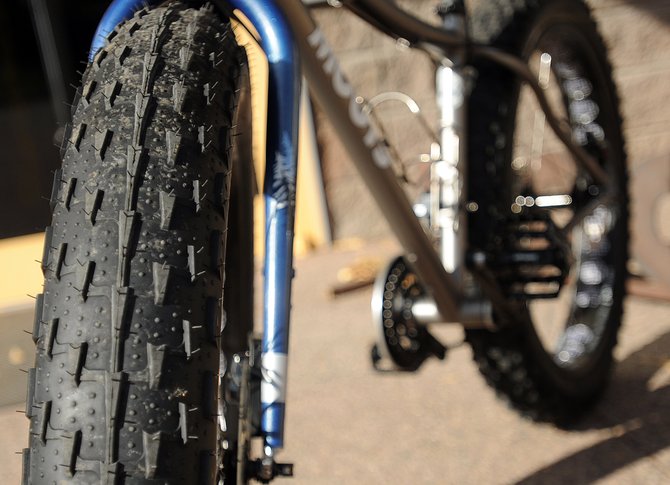 Nearly 4 inches wide, the FrosTi's tires make those of regular "fat tire" mountain bikes look like cast members of "The Biggest Loser." The tires are key to the snow bike. Their size and the fact that they aren't inflated fully allows the bikes to stay on top of the snow. The size and inflation also make for a natural cushion, which allows the bike to ride comfortably without shocks.
Stories this photo appears in:

If one of the latest trends in mountain biking continues to catch on — and local custom frame manufacturer Moots is betting it will — Bike Town conspiracy theorists may be on the verge of their Roswell moment.
October 22, 2011 10:20 p.m.