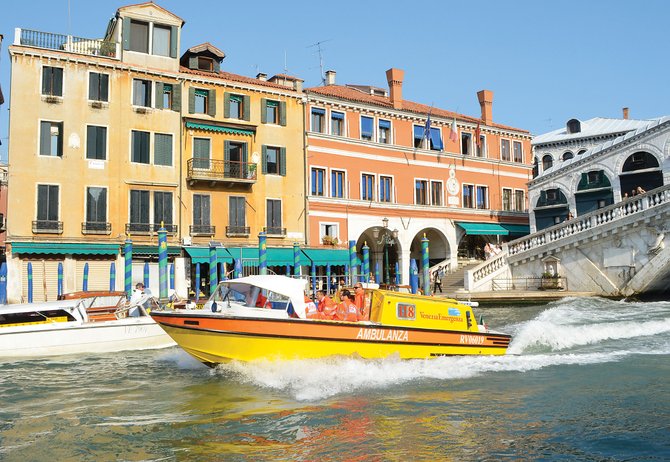 If you stumble and break your ankle on the steps of the Rialto Bridge in Venezia, the EMTs will come charging up the Grand Canal in a floating ambulanza to come to your assistance. Cars, trucks and even bicycles are unheard of in the famous Italian travel destination.
Stories this photo appears in:

My biggest takeaway from Italia is that people live well with itty-bitty cars. Many Italians get their daily thrill from weaving in and out of traffic on beefed-up scooters.