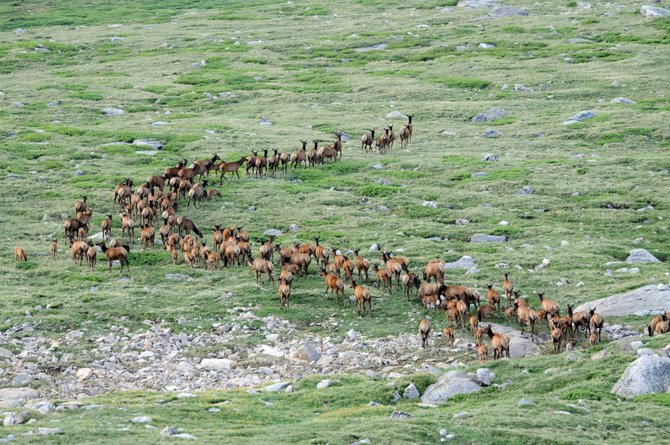 A herd of elk move through the Colorado high country. Elk and deer rifle season opened Saturday. What hunters can expect depends on who you ask, but many who keep an eye on the hunt say they are optimistic that this year will be a good one.
Stories this photo appears in:

Dan Bubenheim followed all the rules he's learned throughout the years, but still came up dry last month. It was unlucky, but he said other hunters already are reporting better experiences, and he has a full schedule to prove it.