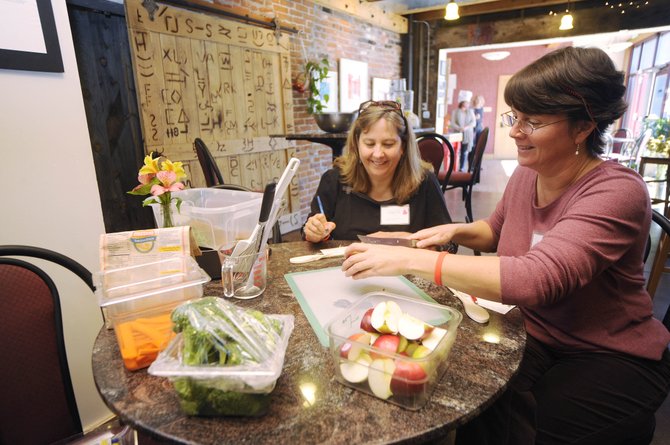 Sisters Tammy Innes, right, and Cherie Pitman cut apples during a Sisters in Steamboat cooking class at City Cafe at the 2011 event.
Stories this photo appears in:

Soul and real sisters will use Steamboat as their playground for shopping, spas, enrichment workshops and parties during the fourth annual Sisters in Steamboat weekend.

More than 60 sisters — biological and otherwise — had the chance to bond with old and new friends during this weekend's Sisters in Steamboat event. The two-day, third annual weekend combined the concepts of a conference and a party.