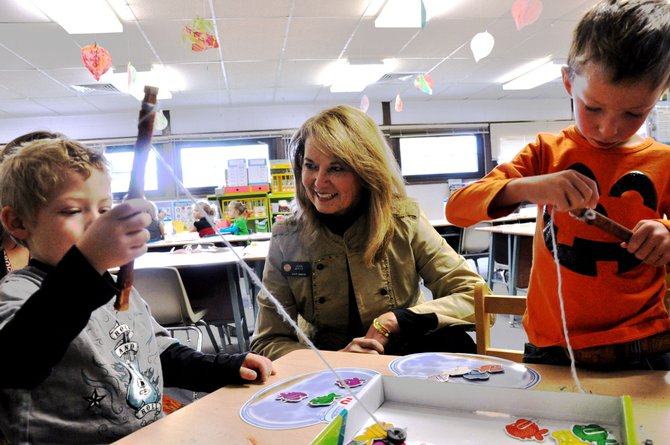 Colorado Sen. Jean White, center, watches South Routt Elementary students William Meckley-Kochenower, left, and Alan Mayer fish on Tuesday during class. White is touring all of the schools she represents in the legislature to learn about the new programs they are introducing and see how their classrooms have been affected by budget cuts.
Stories this photo appears in:

Colorado state Sen. Jean White, R-Hayden, acknowledged Tuesday that she likely won't vote for Proposition 103, a proposed increase of the state's sales and income taxes that would raise an estimated $2.9 billion for public schools in Colorado.