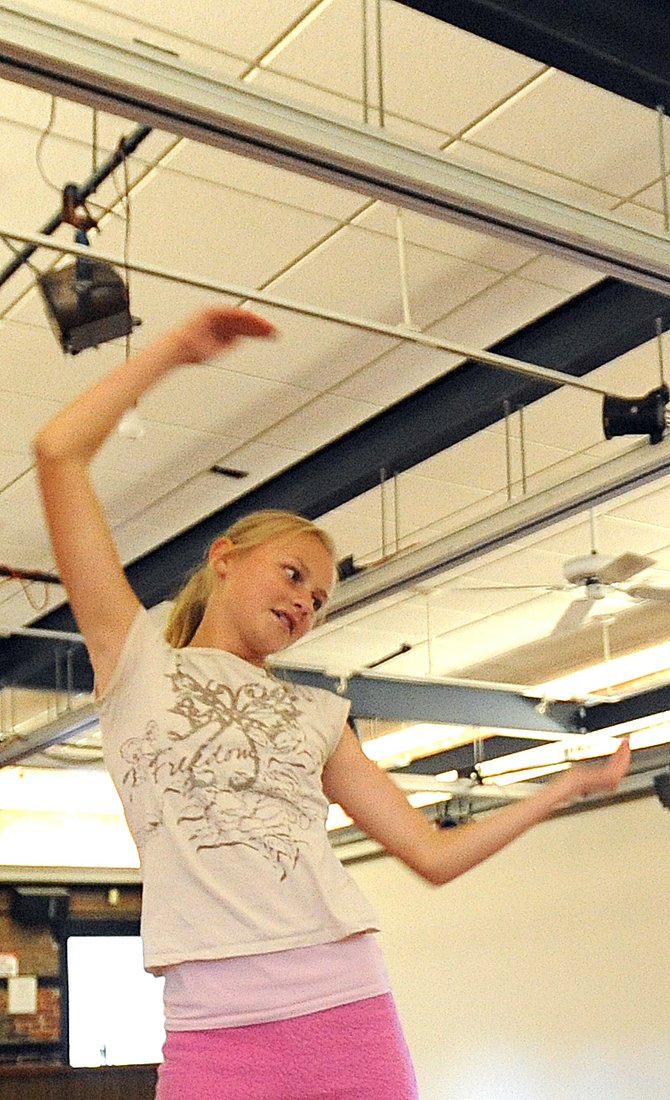 Jessica Sandvik, 13, is a J3 Alpine skier and has spent seven years refining her race technique on the slopes. She said dance is a departure from what she usually does to prepare for the winter season but a welcome one.
Stories this photo appears in:

Athletes with the Winter Sports Club and other skiers already are well into their season preparations. And for a few athletes this fall dancing has provided a nice change.