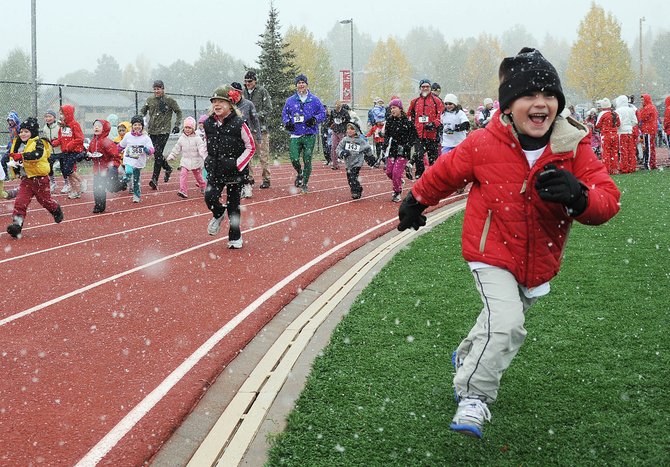 More than 300 athletes took part in the second annual Steamboat Sneak, which included races of 10 and 5 kilometers and a 400-meter fun run that consisted of one lap around the Steamboat Springs High School track. Some of the athletes took shortcuts.
Stories this photo appears in:

The first race in the Steamboat Springs Winter Running Series included 5- and 10-kilometer runs, a 400-meter fun run and a raffle loaded with prizes.
October 8, 2011 8:03 p.m.