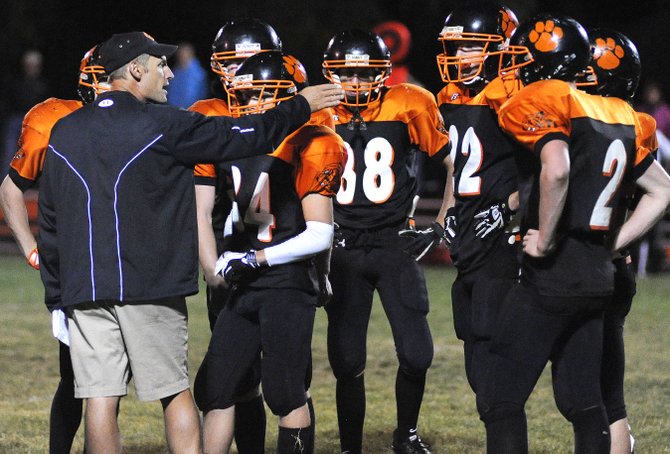 Hayden High School football coach Shawn Baumgartner directs his team late in Friday's 13-6 victory against Paonia. The win boosted the Tigers to near the front of the Class 1A Western Slope League standings, but no matter how the season turns out, Hayden's not likely to stick with 11-man football. A shrinking school enrollment combined with a growth in school size at the state's 1A classification, quickly could render the Tigers uncompetitive in the division. They'll have the option of joining the 8-man ranks for play next year, and school officials are leaning toward taking it.
Stories this photo appears in:

It doesn't come down to the scores. It comes down to the numbers, and the numbers say a move to 8-man football is imminent.
October 5, 2011 10:24 p.m.