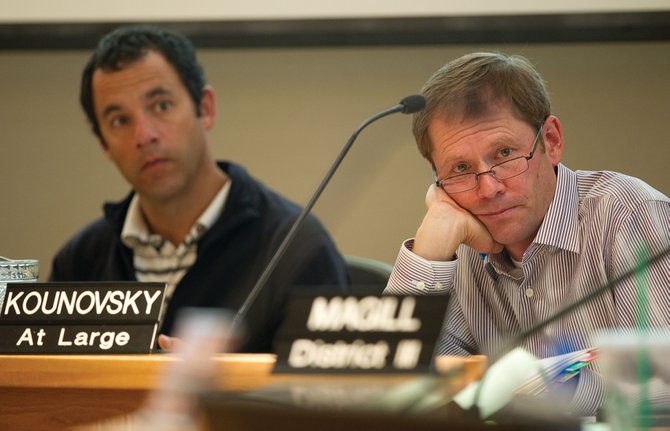 City Council members Bart Kounovsky, right, and Kenny Reisman listen as City Finance Director Deb Hinsvark presents the proposed 2012 budget Tuesday morning.
Stories this photo appears in:

The Steamboat Springs City Council cut planned 2012 Capital Projects Fund spending by about $700,000 because of concerns about the fund's low balance.
October 5, 2011 2:16 a.m.