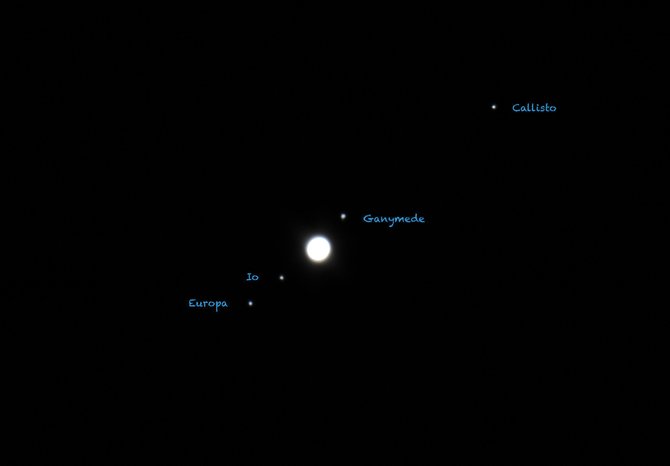 Any small telescope, and even steady binoculars, will show the four giant moons of the planet Jupiter: Io, Europa, Ganymede and Callisto. Jupiter is currently the brightest "star" in our evening sky, rising in the east around 9 p.m. It is closest to Earth for this year on Oct. 28, so now is prime Jupiter-watching time.
Stories this photo appears in:

What's that really bright star rising over the eastern mountains shortly after darkness falls this month? Trick question — it's not a star at all. It's the giant planet Jupiter, the largest planet in our solar system.