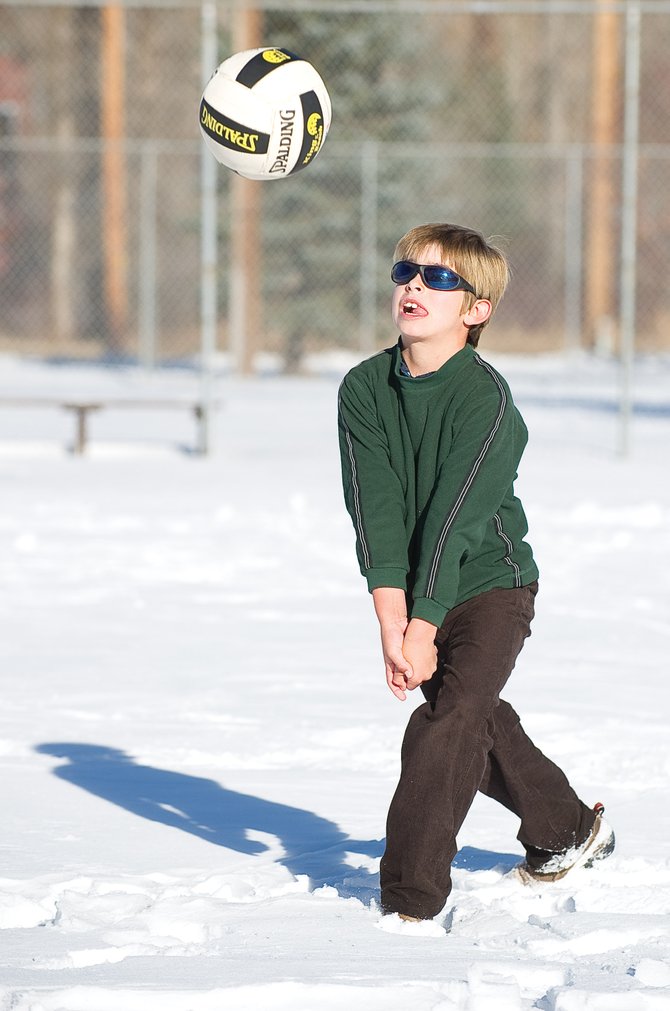 Steamboat Springs' Lucas Sands passes the ball back to his father, Barry, on Tuesday while playing volleyball at Howelsen Hill. Steamboat Springs has been treated to several days of mild weather, leaving many locals to wonder where the snow has gone.
Stories this photo appears in:

The National Weather Service on Tuesday was preparing to issue a snow and blowing snow advisory for portions of Northwest Colorado, including Steamboat, on Wednesday night.