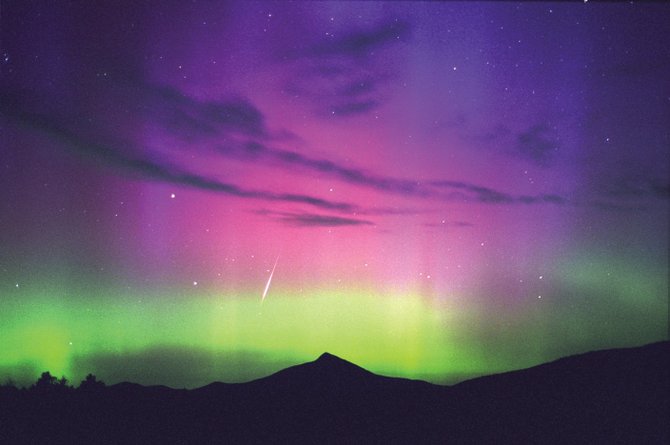 This display of the Northern Lights broke out over Colorado during the last solar maximum in August 2000. The colorful lights and a bright meteor were captured over Hahn's Peak in this 30-second time exposure. As the next solar maximum approaches, our chances for seeing more auroras like this improve.
Stories this photo appears in:

Solar activity is on the rise, which means so are the chances of seeing the Northern Lights from Colorado.
November 29, 2011 5:01 p.m.