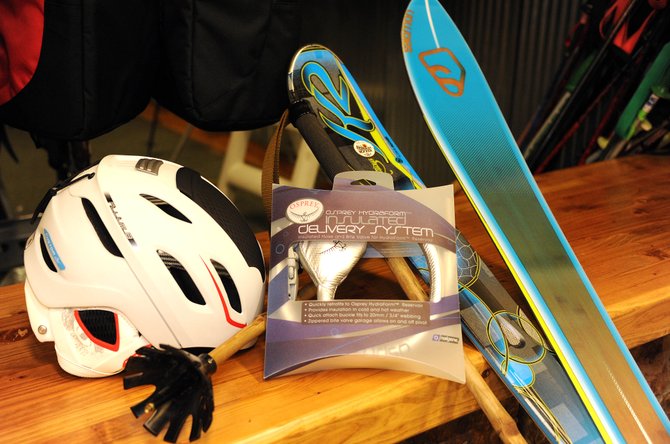 A whole lot of new and a little bit of old are available at Ski Haus. The Salomon Custom Air helment, $180, includes an air pump system as well as a giant always-open vent on the top of the head that ushers heat out without letting cold in. The K2 SuperStitious ski, left, for $729.95, and the BBR 8.9, $699.95, include the newest in ski design. The Osprey insulated delivery system is a new product welcome by fans of the hydration system. The RaBamboo Ninja Grip poles, meanwhile, turn the page back, doing away with metal ski poles in favor of bamboo, for $95.
Stories this photo appears in:

Faced with the newest, flashiest equipment — shiny skis that come bundled with big-time performance promises and gnarly snowboards that have all the answers — it's a difficult trend to keep up with.
November 26, 2011 6:28 p.m.