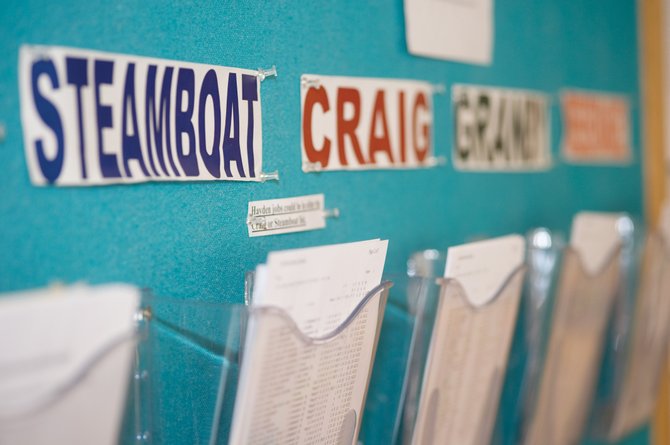 The bins at the Colorado Workforce Center's branch in Steamboat Springs hold opportunities for those currently out of work. Routt County's unemployment rate jumped about 0.5 percent from September to October but still is significantly lower than the unemployment rate from a year ago.
Stories this photo appears in:

Total local labor force remains steady, according to state figures
Routt County's unemployment rate increased to 7.7 percent in October without any significant change in the size of the county's labor force. October's unemployment rate still was nearly 2 percentage points below the October 2010 rate.