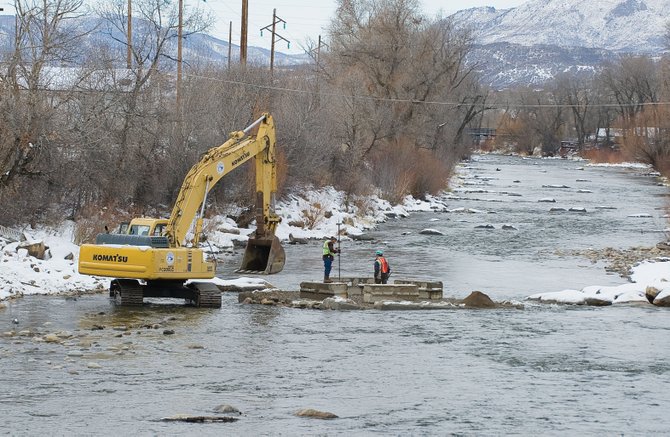 Construction crews work to construct a pillar for a temporary bridge in the middle of the Yampa River on Monday afternoon. Crews will use the temporary bridge to place a permanent pedestrian bridge over the Yampa near 13th Street sometime next week.
Stories this photo appears in:

A section of the Yampa River Core Trail and the Depot Art Center parking lot will be closed Tuesday and Wednesday while workers install a new pedestrian bridge.