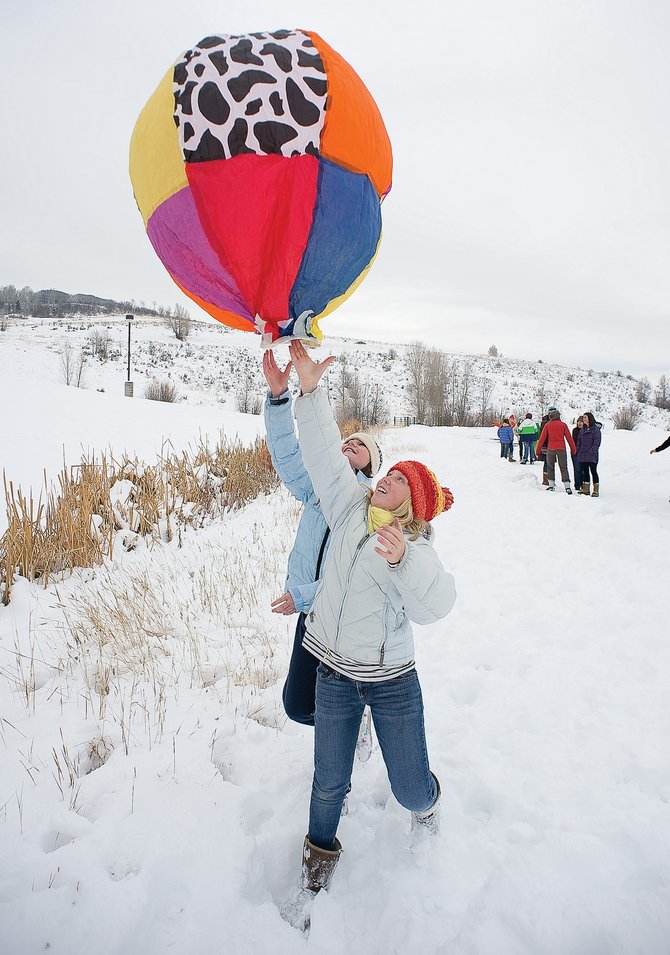 Sixth-graders Lauren Graham, front, and Esté Wilkinson chase the balloon they created in science class as it comes to a soft landing at the Steamboat Springs Middle School football field Monday morning. The balloon launch, which involves filling the colorful paper balloons created by students in science class with heated air, is an annual event at the school in which students learn about convection.
Stories this photo appears in:

More than 180 Steamboat Springs Middle School sixth-graders braved below freezing temperatures and light snowfall Monday morning as they launched 88 paper balloons.