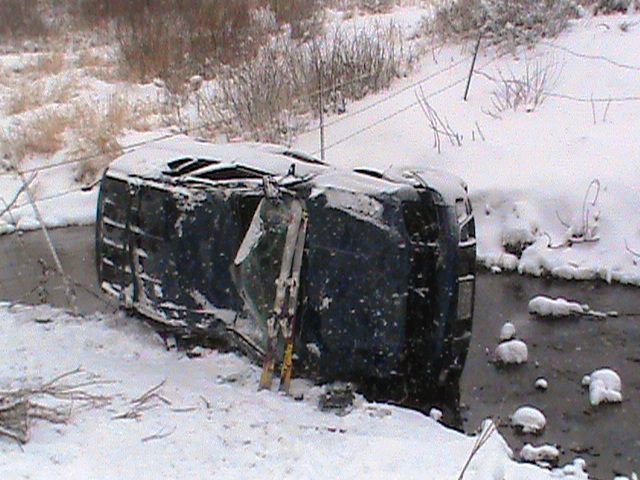 A Chevy Trailblazer rolled several times down an embankment in Oak Creek Canyon at about 9:30 a.m. Saturday. All occupants walked away from the accident but were transported to Yampa Valley Medical Center with scrapes, bruises and complaints of shoulder and back pain. Colorado Highway 131 was closed for about 1 1/2 hours starting at noon while crews retrieved the car, which had landed on its side in the creek.
Stories this photo appears in:

Deputy: Conditions outside Steamboat still snowpacked and icy
Law enforcement officers responded to about eight accidents in Routt County on Saturday, including a Chevy Trailblazer that rolled several times down an embankment and into the creek in Oak Creek Canyon.
November 19, 2011 3:42 p.m.