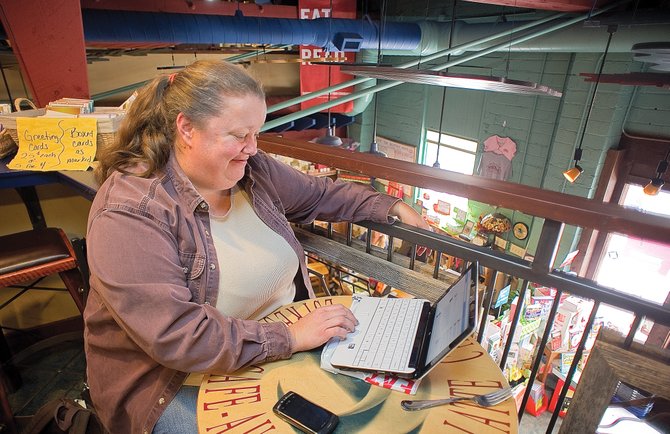 Clark resident Kelley Moss stopped by Off the Beaten Path Bookstore in downtown Steamboat Springs. The members of Ignite Steamboat hope to ask downtown business and property owners to help create a free Wi-Fi zone through downtown.
Stories this photo appears in:

Jay O'Hare and fellow Ignite Steamboat organizer Noreen Moore presented the idea of free downtown Wi-Fi for the public at this month's Mainstreet Steamboat Springs board of directors meeting.
November 15, 2011 8:23 p.m.