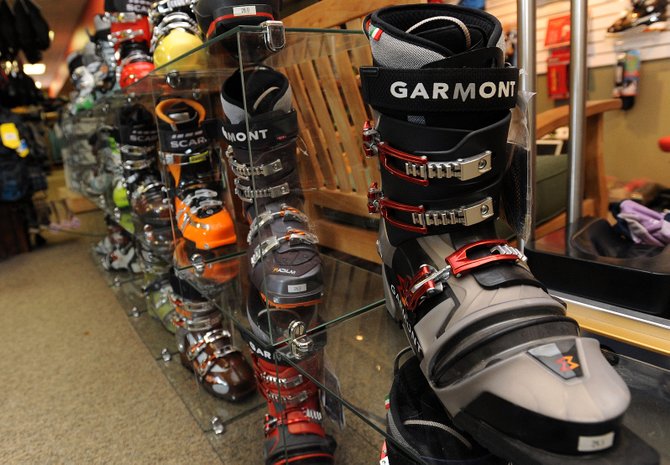 Alpine touring boots and bindings have become more comfortable and reliable, and the industry has taken notice, with new products flooding the shelves at Steamboat Springs ski shops.
Stories this photo appears in:

It could be the crash of the economy or the rise of technology — or simply the next step in adventurers' never-ending quests to push onward. Whatever the reason, backcountry skiing gear has started to go from extreme to mainstream, and that's driven local ski shops to re-evaluate the way they do business.