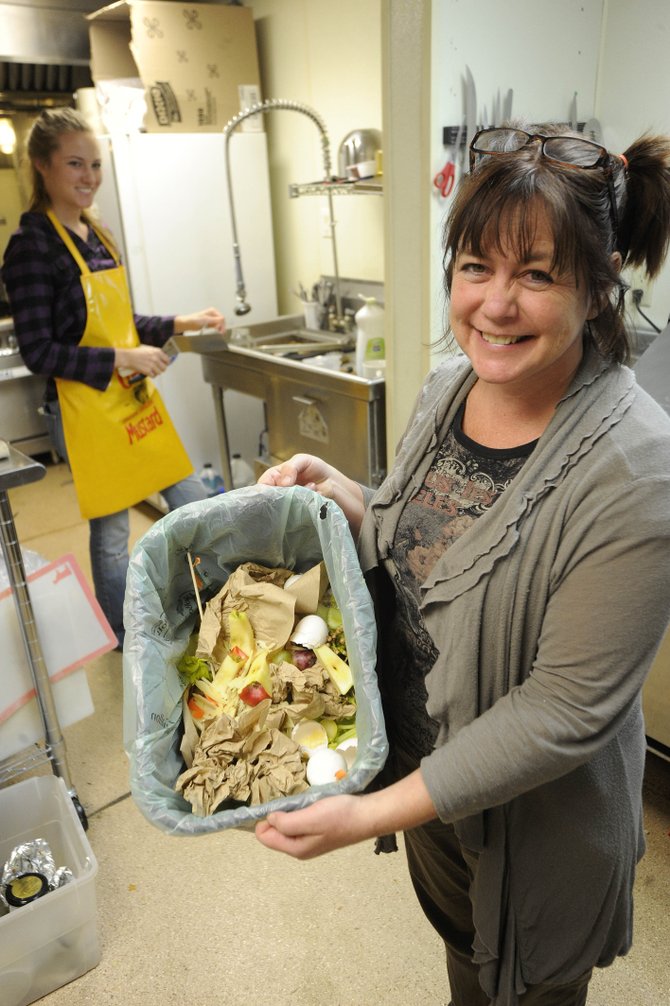 City Cafe owner Nicolette Powell has been composting through pickups at Centennial Hall, where the cafe is located. Steamboat residents will be able to take advantage of TwinEnviro Services' pickup composting service.
Stories this photo appears in:

TwinEnviro Services already picks up compost from Steamboat Ski and Resort Corp. and the city's Centennial Hall, but the expansion to residential pickup will take place if TwinEnviro can get 100 people to sign up for the service.