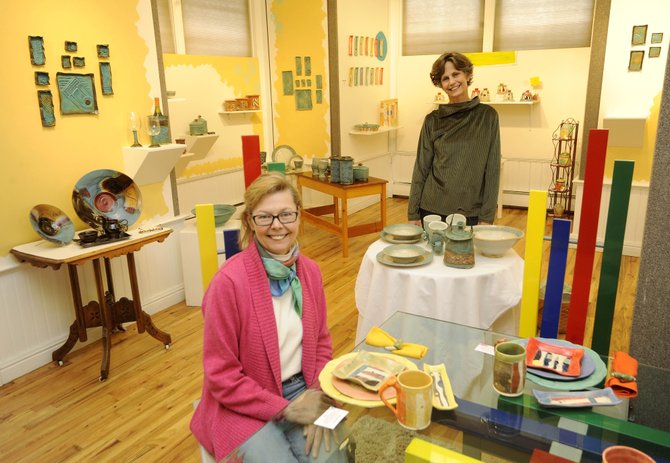 Ceramic artists Deb Babcock, left, and Barb Gregoire will host the All Fired Up! art reception from 5 to 8 p.m. Saturday at the Depot Art Center, 1001 13th St.
Stories this photo appears in:

The geometric shapes, bright colors and warm, inviting lines of Barb Gregoire and Deb Babcock's pottery show don't end with the ceramic art. The motifs from their two very different creative styles have bubbled out of the pots, bowls, trays and mugs and onto the walls of the Depot Art Center.
November 4, 2011 6:45 p.m.