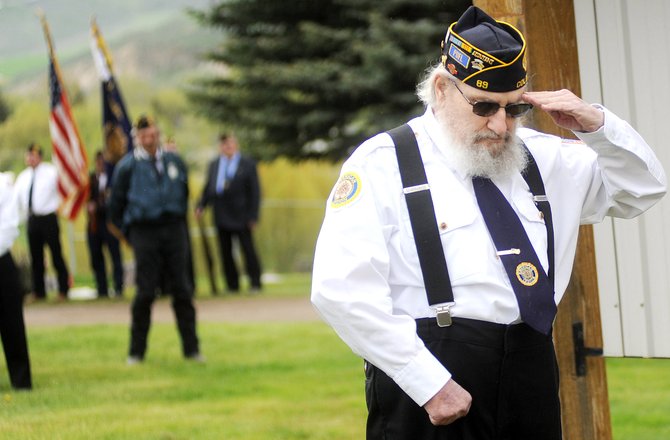 Ron Staudt, an Air Force veteran who served from 1962 to 1966 and in the Vietnam War, offers a salute after placing a wreath at a memorial to fallen soldiers on Monday during a Memorial Day ceremony in Hayden.
Stories this photo appears in:

A half-hour service at Hayden Cemetery included a 21-gun salute and select readings. Community members then gathered at the American Legion Post for dinner.