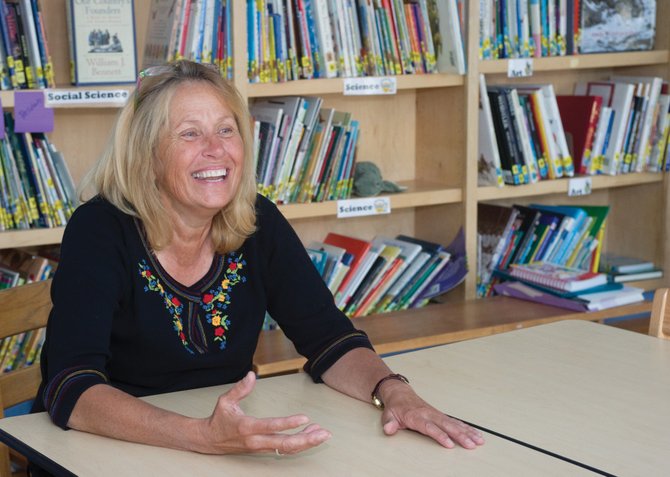 Nancy Spillane, the founder and longtime head of school at Lowell Whiteman Primary School, will be the guest of honor at a celebration Wednesday at Strings Music Pavilion.
Stories this photo appears in:

Whiteman Primary to honor longtime director with tribute Wednesday
Lowell Whiteman Primary School's Nancy Spillane wanted to retire quietly. She won't get that chance. The Whiteman Primary founder and its only head of school will be honored during a farewell event from 6:30 to 8:30 p.m. Wednesday at Strings Music Pavilion. The event will include a musical tribute, speakers, and coffee and dessert.