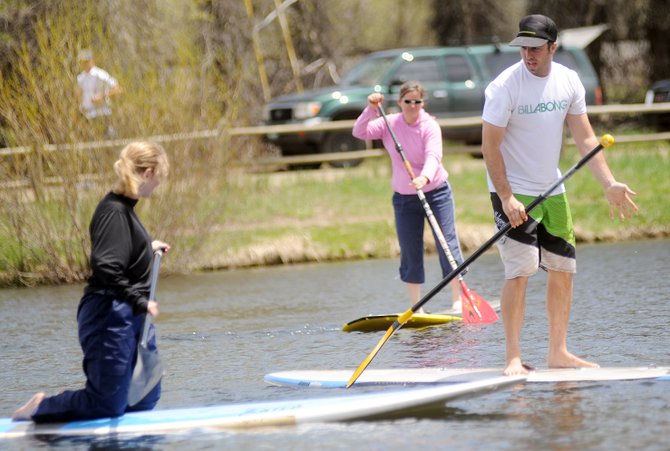 Todd Givnish offers a tip to first-time stand-up paddleboarder Julie Deener on Saturday at Fetcher Pond in Steamboat Springs. The 31st annual Yampa River Festival continues today.
Stories this photo appears in:

The Yampa River Festival featured a bit of everything Saturday, beginning out of water with 5- and 1-kilometer running races. There was a stand-up paddleboard race at Fetcher Pond, the cult-like raft race, the crowd-pleasing Crazy River Dog contest, an inner tube rodeo, and finally the kayak rodeo.