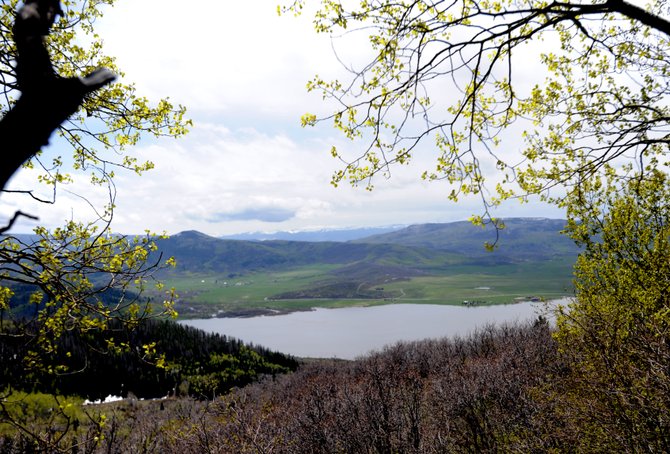 A look south reveals Lake Catamount and the Flattops. The warm afternoon sun does great things for the view atop Rabbit Ears, so any time after 4 p.m. should yield better photographs.
Stories this photo appears in:

It's the view that has dropped a million jaws. It's a 2,600-foot descent that makes brake pads squeal in pain from the west summit of Rabbit Ears Pass to the base of the Yampa Valley. It puts fear in the hearts of flatlanders, but for anyone who's lived in or around Steamboat Springs, nothing says home quite like those last few miles on U.S. Highway 40.