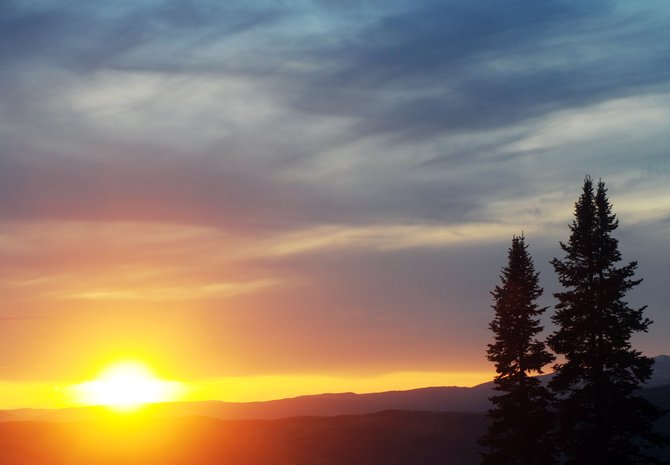 The sun sets behind a ridge as seen Wednesday from Rabbit Ears Pass near Steamboat Springs. Keeping the horizon from being at the center of a photograph, thus focusing on either the sky or the ground, can help a photo's composition. Foreground objects, such as two trees here, also can help add depth to a photograph.
Stories this photo appears in:

It's the view that has dropped a million jaws. It's a 2,600-foot descent that makes brake pads squeal in pain from the west summit of Rabbit Ears Pass to the base of the Yampa Valley. It puts fear in the hearts of flatlanders, but for anyone who's lived in or around Steamboat Springs, nothing says home quite like those last few miles on U.S. Highway 40.