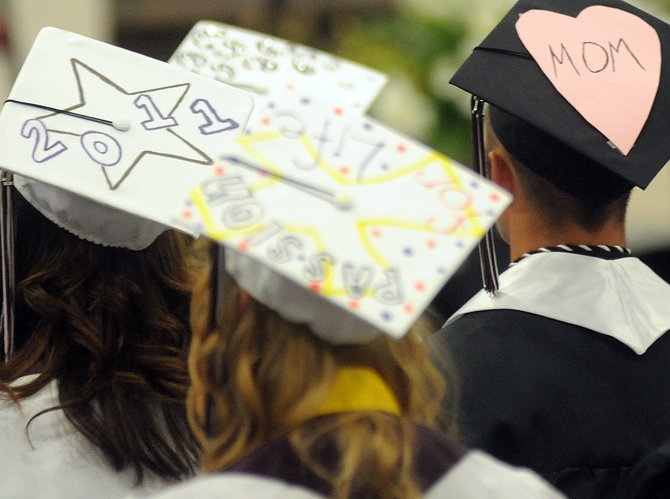 Soroco's Pie Lombardi, right, gives a shout-out to his mother Saturday at the school's graduation ceremonies.
Stories this photo appears in:

On a rainy-turned-sunshine-filled Saturday, 27 students bid farewell to Soroco High School in Oak Creek, becoming the 50th class to graduate from the school. Much of the ceremony was spent debating what that meant. This wasn't one of the typical questions raised in stuffy high school gymnasiums this time of year, such as "what's next" and "what does it all mean?" Instead, it was more basic: These students graduated from Soroco, but what is Soroco?