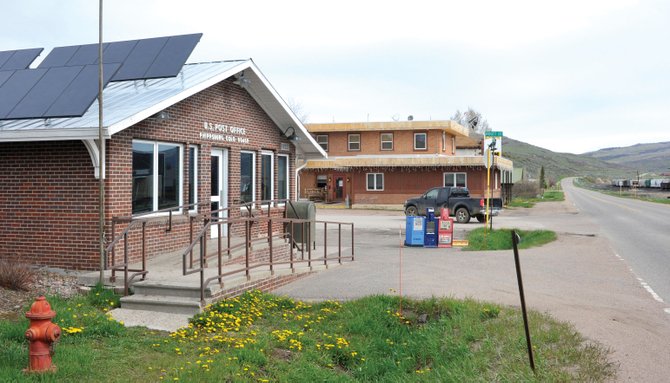 The Phippsburg Post Office, a fixture on main street, is in jeopardy of being closed down due to budget cuts.
Stories this photo appears in:

Phippsburg's post office days may be numbered
On Thursday morning, Rocco Stefano stepped into the quaint building that houses the Phippsburg Post Office, just like he does every weekday morning. Stefano, like many other seniors in the small, unincorporated town of Phippsburg, walks to the post office every day for a newspaper and mail. But those days may be numbered.