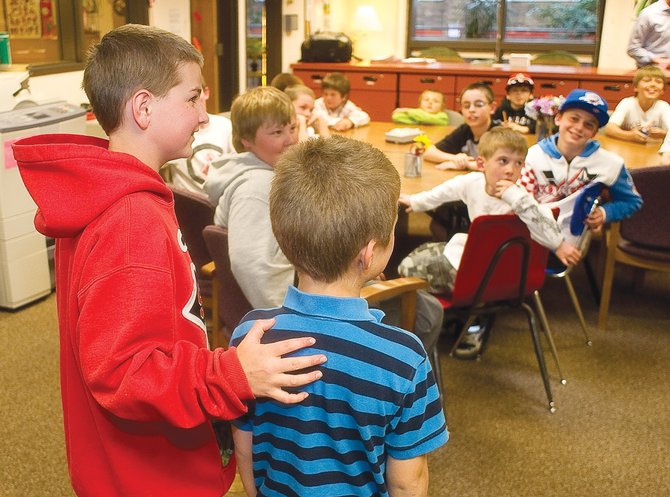 Peter Wharton stands with homie Jacob Martinez during a graduation ceremony for Helping Homies on Thursday afternoon at Steamboat Springs Middle School. The program, which is in its first year, has sixth-graders mentoring first-graders.
Stories this photo appears in:
A new program in the Steamboat Springs School District gave Strawberry Park Elementary School first-grader Otis Van De Carr an outlet for his boundless energy. It also provided sixth-grader Tucker Linberg a chance to shine in a new role. The first-year program called Helping Homies was deemed an early success this year.