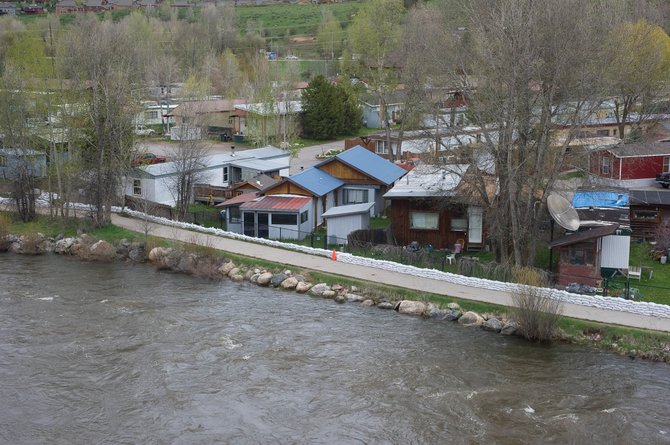 Sandbags line the Yampa River Core Trail near the Fish Creek Mobile Home Park on Friday afternoon. Residents along the river are bracing for the arrival of higher temperatures, and possible flooding.
Stories this photo appears in:

A senior hydrologist with the National Oceanic and Atmospheric Administration in Salt Lake City said Friday that if forecasts of temperatures in the mid- to upper 70s come true next week, the Yampa River in Steamboat Springs is likely to reach flood stage the weekend of June 4.