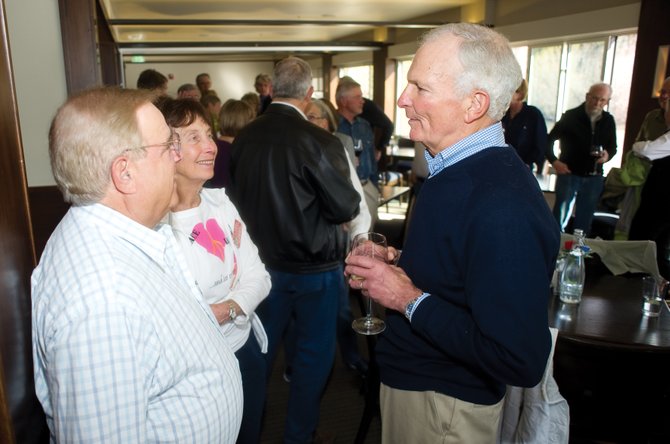 Joe Fogliano, right, visits with Bert Halberstadt and Susan Handloff at a happy hour for the Over The Hill Gang last week at Sweetwater Grill.
Stories this photo appears in:

Group gives donations to skiers, VNA hospice program
The Over The Hill Gang guided 2,538 guests this past ski season, a jump up from the 1,857 guests the year before and earned $2,750 from guest contributions. From their total fund, they gave $8,000 to local groups this year.