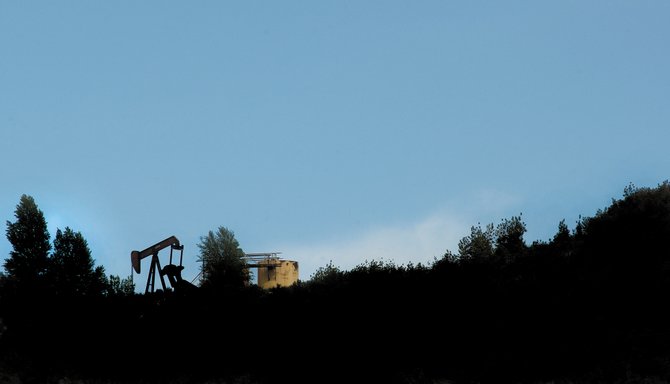 Oil extraction equipment is silhouetted on a ridgeline that runs alongside U.S. Highway 40 just outside of Milner in western Routt County. Routt County planner Chris Brookshire said three companies — Quicksilver Resources, based in Fort Worth, Texas; SWEPI, a subsidiary of Shell Oil; and True Oil, based in Casper, Wyo. — have inquired about the process in the past two months.
Stories this photo appears in:

Planner reports increased interest from oil companies in lease process
Routt County officials are expecting local oil speculation to increase in coming months. Routt County planner Chris Brookshire said there have been inquiries about the county's lease process in the past months from three oil companies.