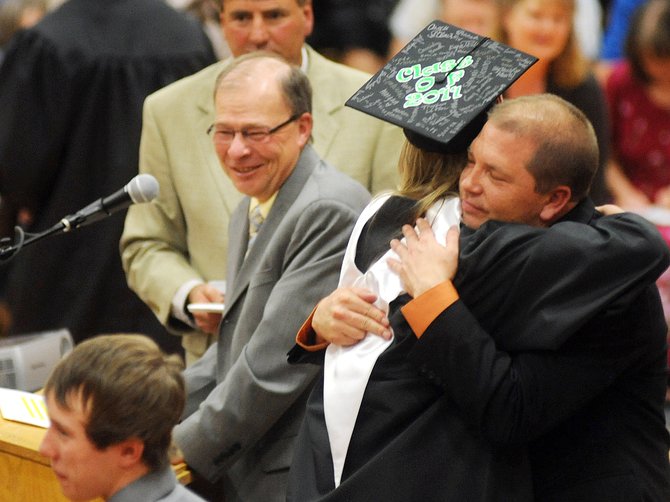 Hayden Secondary Schools principal Troy Zabel hugs graduating senior Kalina McFadden on Sunday at the school. Sunday marked the end of school in Hayden for 38 seniors, and also for Zabel, who resigned his position earlier this year.
Stories this photo appears in:

Student's death cited as a unifying factor for class
All the traditions were observed Sunday afternoon during the Hayden Secondary Schools Class of 2011 graduation ceremony. A video montage of photographs highlighted the seniors' growth from children to adults. And the faculty and staff started a silly string war, which quickly became a losing battle, after the class was presented. But Sunday's ceremony seemed different.