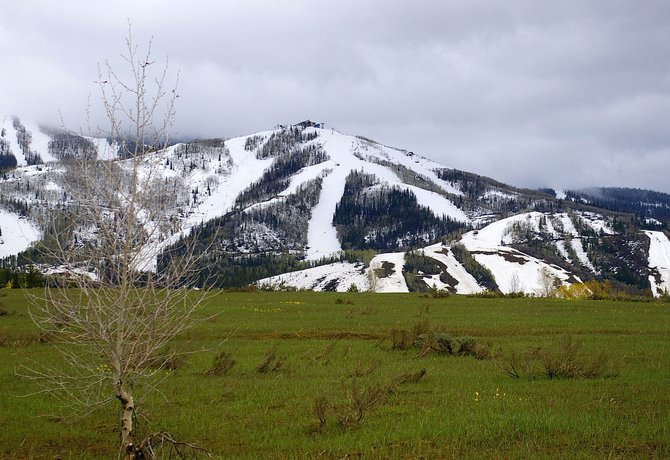 There is still an abundance of snow at upper elevations in Routt County, and in some places, the snow is still accumulating.
Stories this photo appears in:

Buff Pass reports 16 inches new snow
The view from Rabbit Ears Pass shows the Yampa Valley has begun to turn green, but it is still a winter wonderland at 10,500 feet. At that elevation, the Tower measuring site on Buffalo Pass on Saturday was reporting 16 inches of new snow, bringing the total to 194 inches.