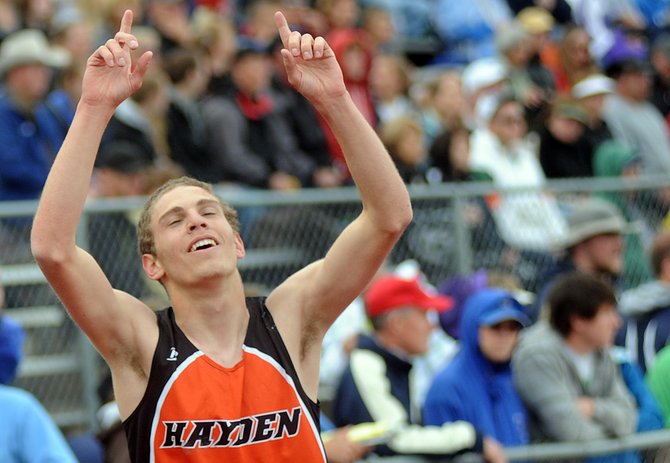 Hayden senior Chris Zirkle throws his hands up soon after winning the 3,200-meter run on Friday at the state track meet in Lakewood. Zirkle won a thrilling duel with a late sprint, claiming his first state championship.
Stories this photo appears in:

Zirkle, Haskins claim championships
The Tigers were champions twice over Friday, the second day of the state track meet at Jeffco Stadium in Lakewood. Aubree Haskins broke through with a powerful statement in the shotput, and Chris Zirkle hung on with a desperate surge in the 3,200-meter run. Zirkle and Haskins were among the favorites in their events, but both championship performances were so dramatic, it was difficult not to be stunned.