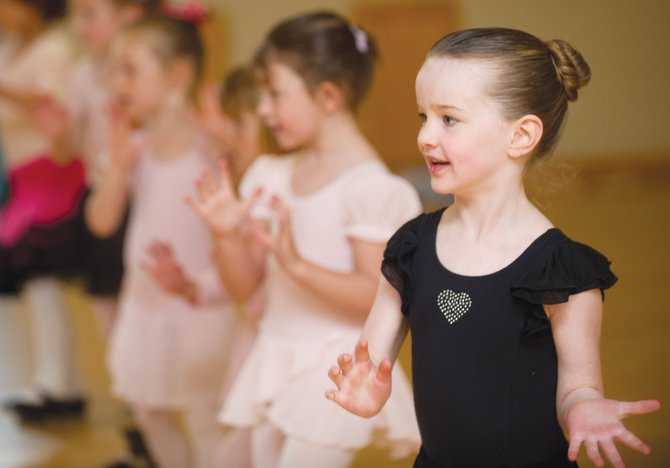 Victoria Rose runs through her routine Wednesday while practicing with her dance class at Elevation Dance Studio in Steamboat Springs. The young dancers will be part of the studio's annual recital, "A Salute to Broadway." Shows will be held at noon and 6 p.m. Saturday at the Steamboat Springs High School auditorium.
Stories this photo appears in:

Cheyenne Williams was putting her shoes on the wrong feet, and Faith Chandler was sliding around the floor in her black-ribboned tap shoes Wednesday at Elevation Dance Studio as a class of six 5-year-olds prepared for the annual recital this week.