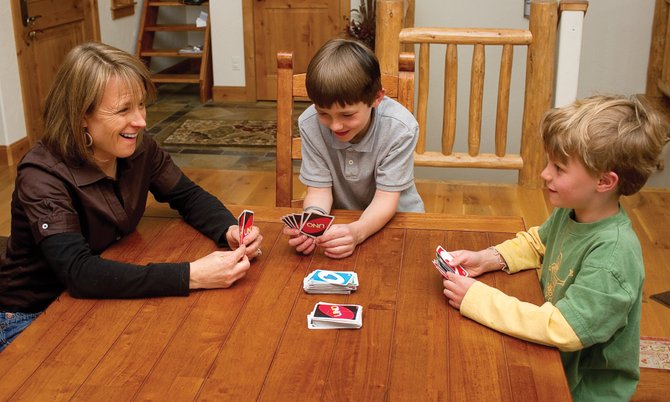 Karin Kagan plays "Uno" with her sons Kyle, middle, and Colin at their home on Copper Rose Court, off Fish Creek Falls Road. New census data show small shifts in household demographics but overall stability in local family trends during the past decade, indicating the family-friendly community feeling that's central to life in Steamboat for many. "We always said if we could make it work, we'd stay here because it's such a great place to raise a family," Karin said about conversations with her husband, Josh Kagan.
Stories this photo appears in:

A smaller percentage of Routt County households contain married couples with children than a decade ago, according to new census data that shed light on family demographics in towns, cities and counties across Colorado. For Steamboat Springs and Routt County, many of the statistical changes are incremental and show shifts of less than 5 percent when compared with data from 2000.