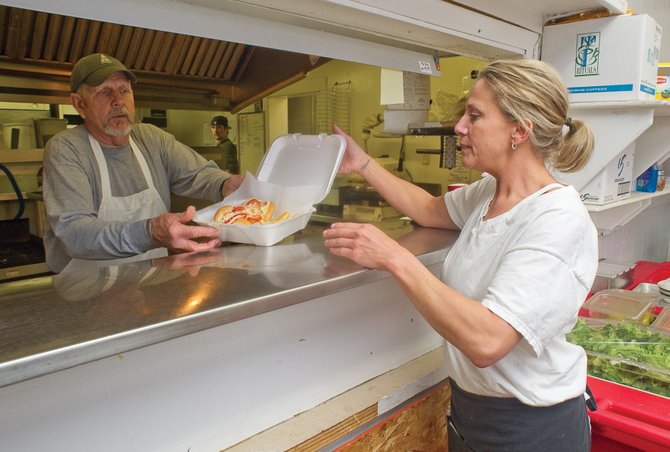 Wolf Mountain Pizza employee Lori Fournier takes a to-go meal from Charlie Epp on Thursday in the business in downtown Hayden.
Stories this photo appears in:

Revenue will allow town to pay for projects, improvements in 2012
Hayden collected 21.6 percent more sales tax revenues in May 2011 than the corresponding month last year, according to figures released by the town last week. Finance Director Lisa Dowling said the $106,606 exceeded the sales tax revenue of $88,461 collected during the same period in 2010.