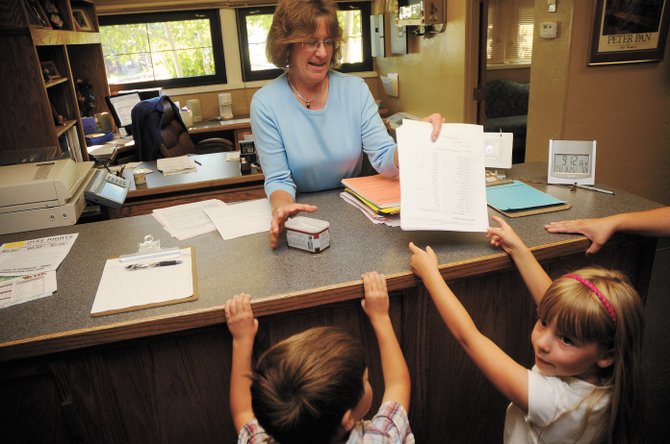 Kindergartners Abby Voorhis, right, and Isaac Iacovetto hand in paperwork from their class to Cheryl Sullivan in August 2009. Abby, now a first-grader, was diagnosed with leukemia in April.
Stories this photo appears in:

High schoolers organize fundraiser for Abby Voorhis
Three weeks ago, Abby Voorhis was diagnosed with acute lymphoblastic leukemia. The Oak Creek 7-year-old, a first-grader at South Routt Elementary School, was flown to Denver to start chemotherapy the next day, said her father, Josh Voorhis. Now the community is rallying in support of the Voorhis family with a talent show scheduled for 7 p.m. today at Soroco High School.