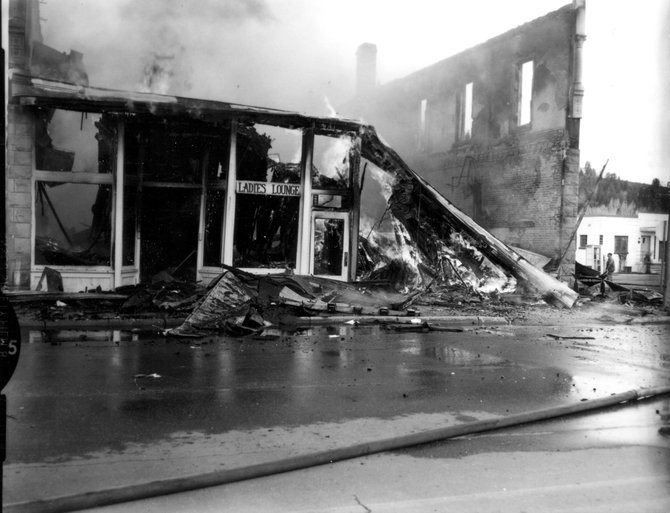 Steamboat Springs Fire Marshal Jay Muhme said he can remember bringing coffee to his father, Henry Muhme, who helped fight the county annex blaze in May 1961. Henry Muhme said crews fought the fire nonstop for about 12 hours. "You don't take a break," he said. "You just keep going."
Stories this photo appears in:

Fire services in transition 50 years after county annex destroyed
Henry Muhme can't remember all the details, but he's pretty sure what woke him up shortly after 4 a.m. on May 4, 1961, was the siren. "Whenever that went off, we could hear it all over town," Muhme recalled last week. That morning, Muhme and maybe nine others were at the county annex building for 12 hours, fighting one of the most destructive blazes in Steamboat history.